MOHHS ALERT: ER Phone 625-4144 is working. You can still call our other Emergency Room numbers: 625-4543 / 625-7710 ext 2411. Komol tata.
GO PURPLE FOR USAAW --RMIMOHHS
#AntimicrobialResistance #USAAW23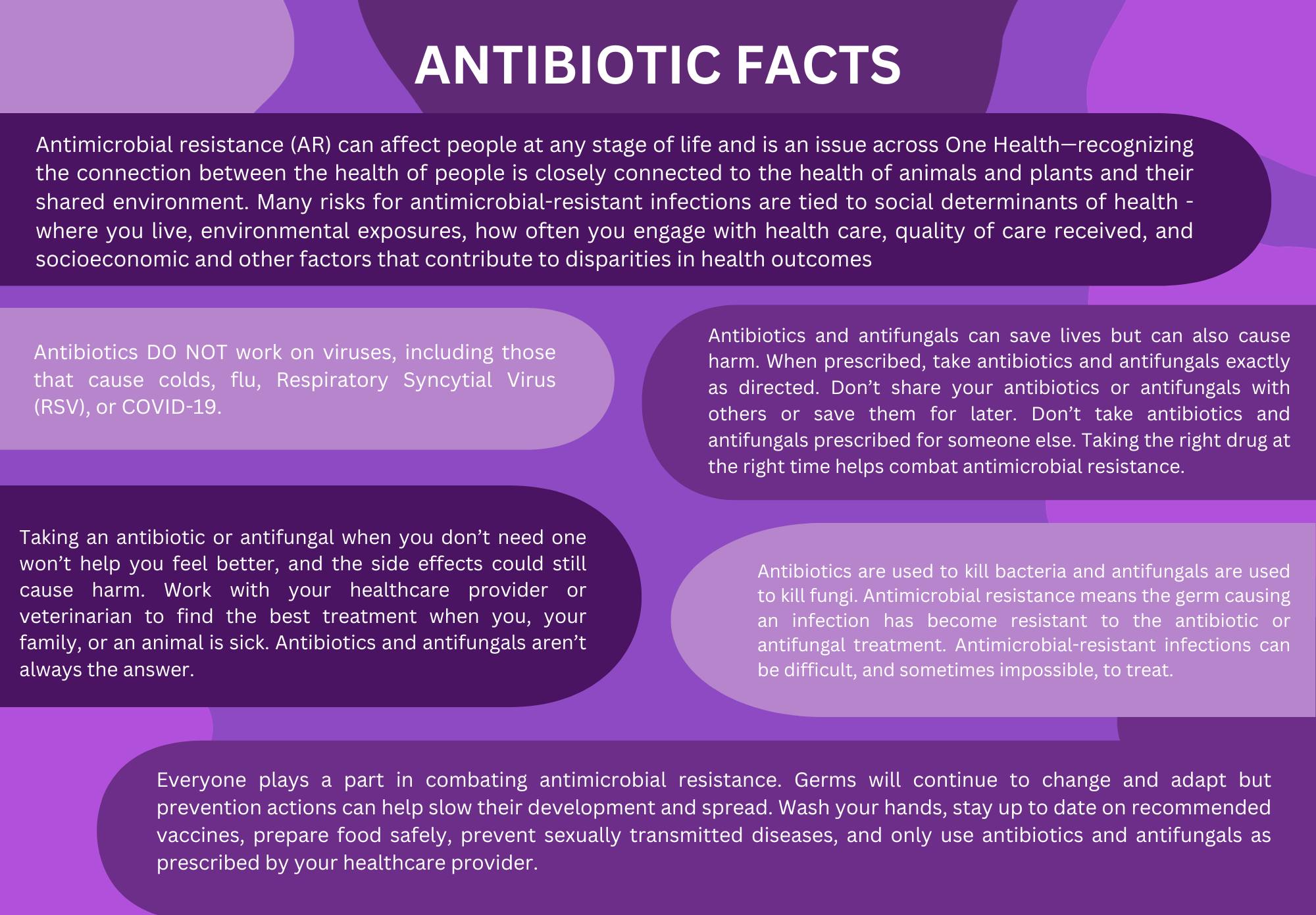 FY 2024 KICK-OFF MEETING HIGHLIGHTS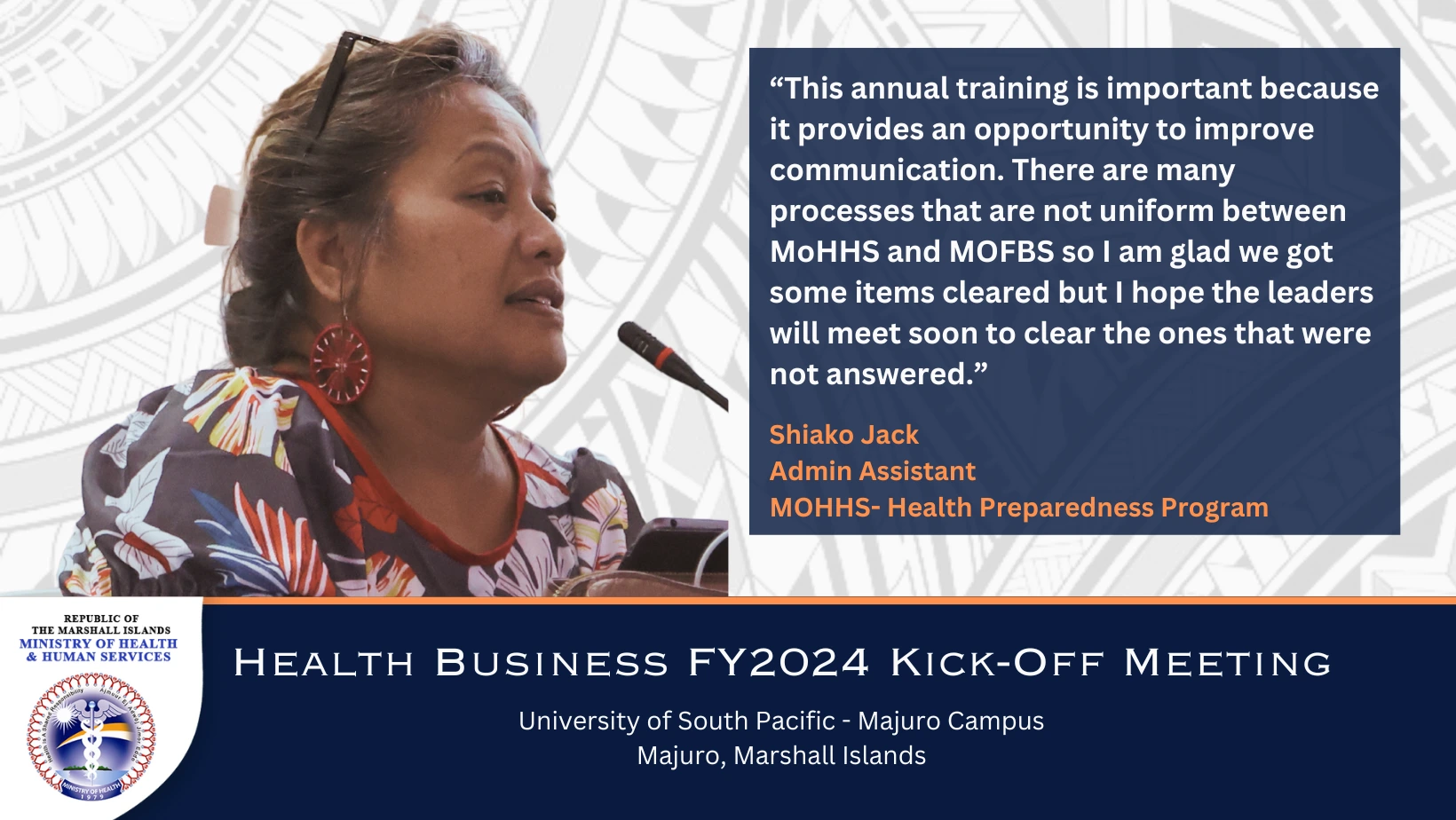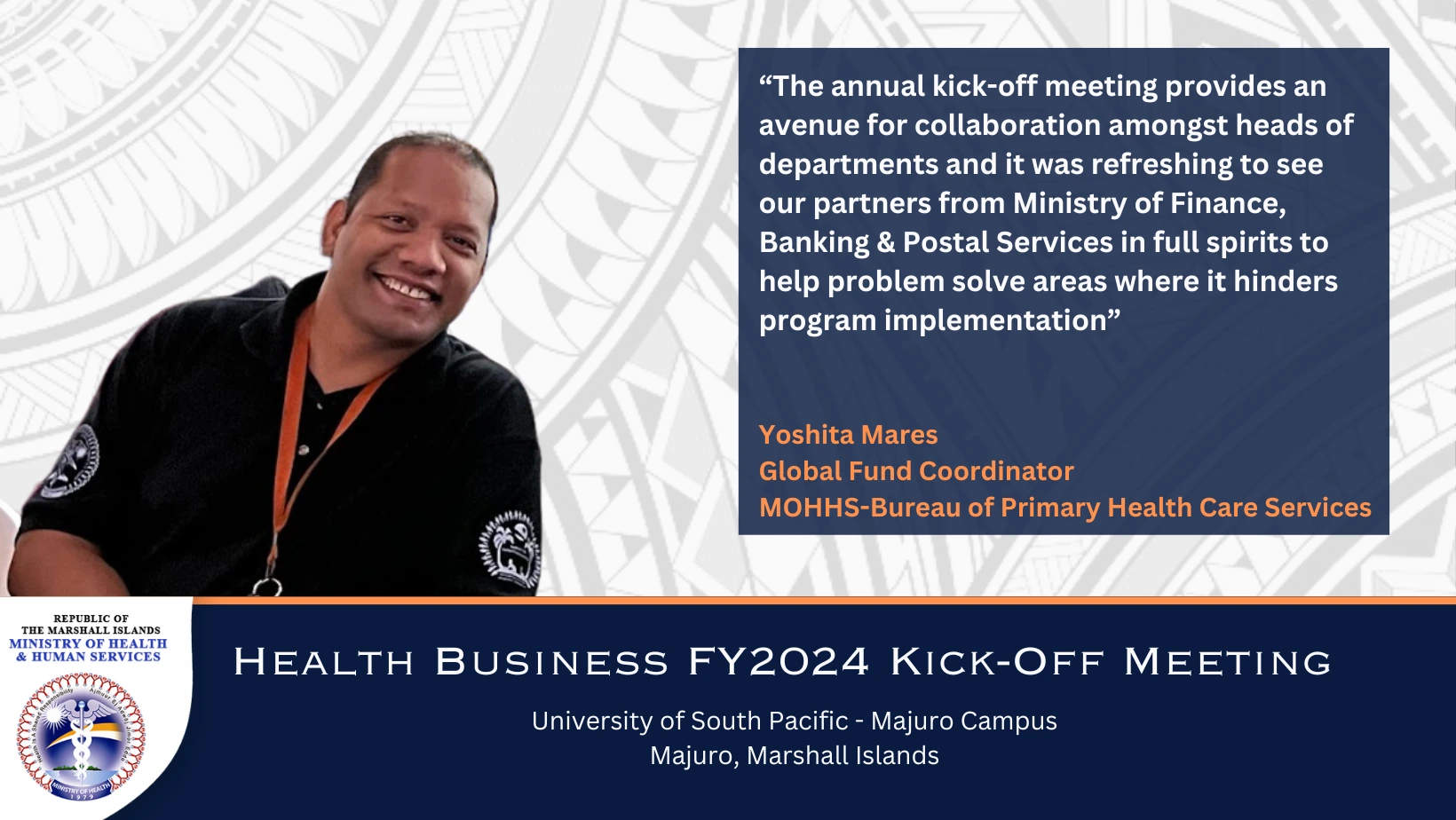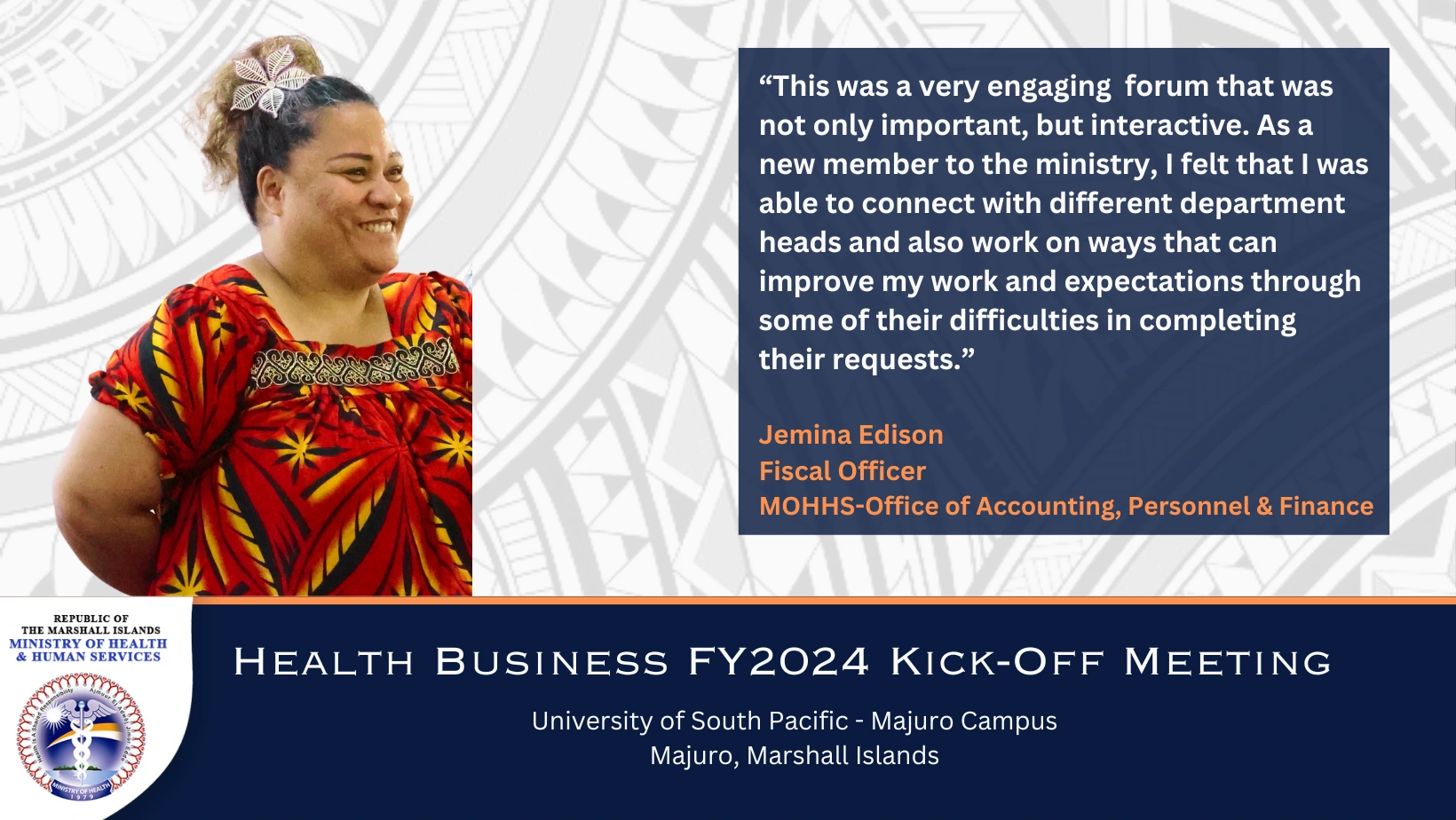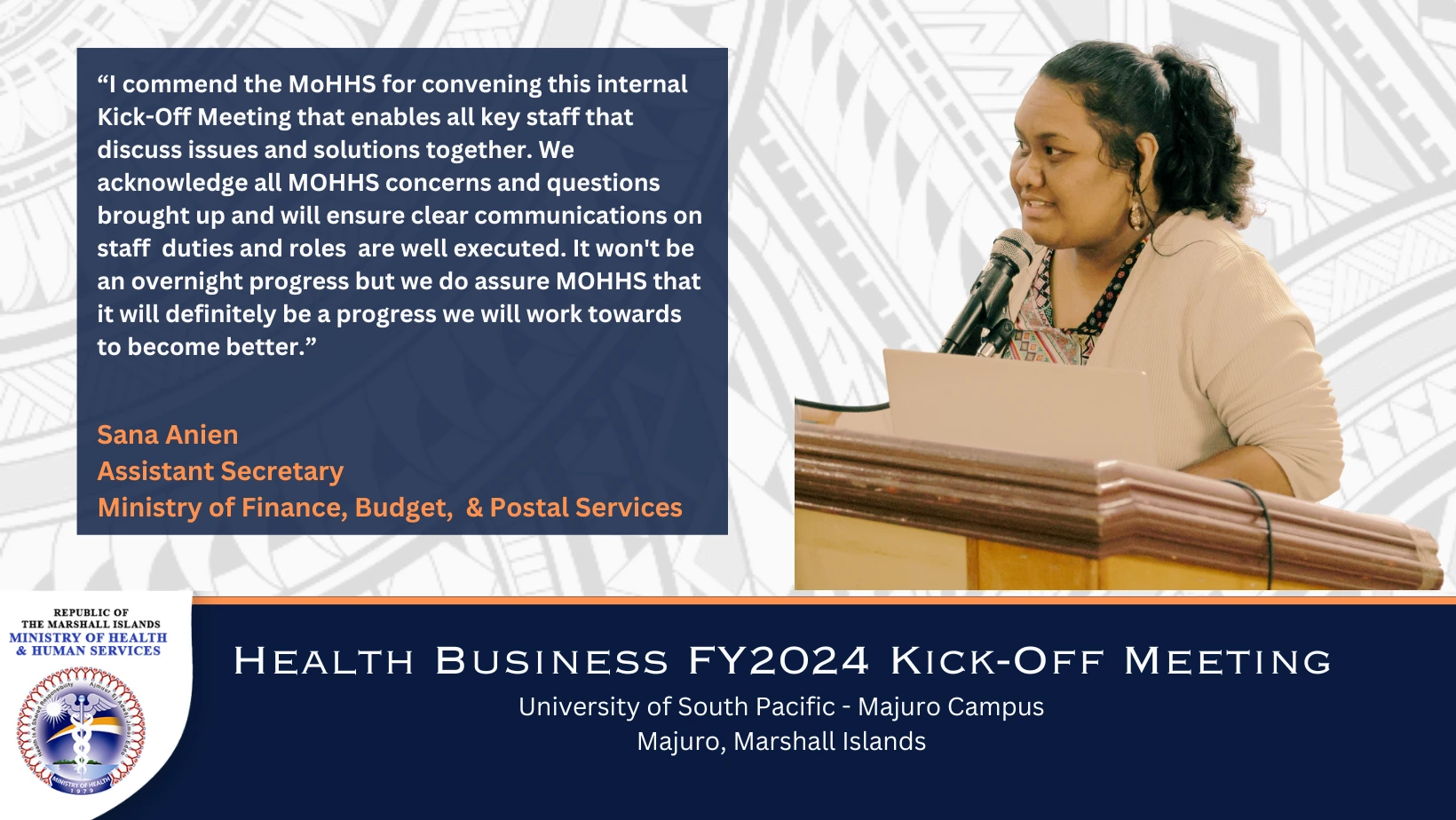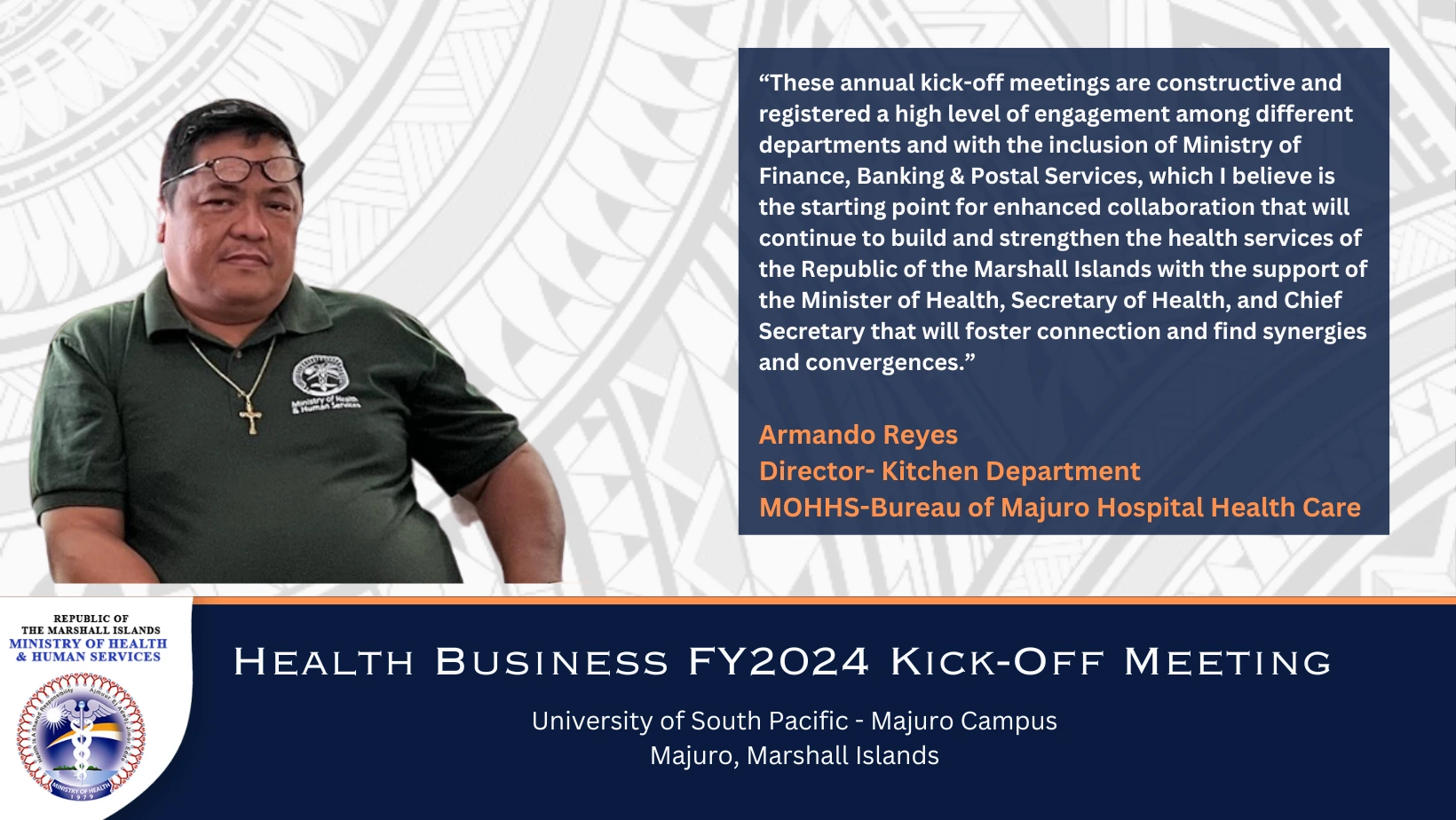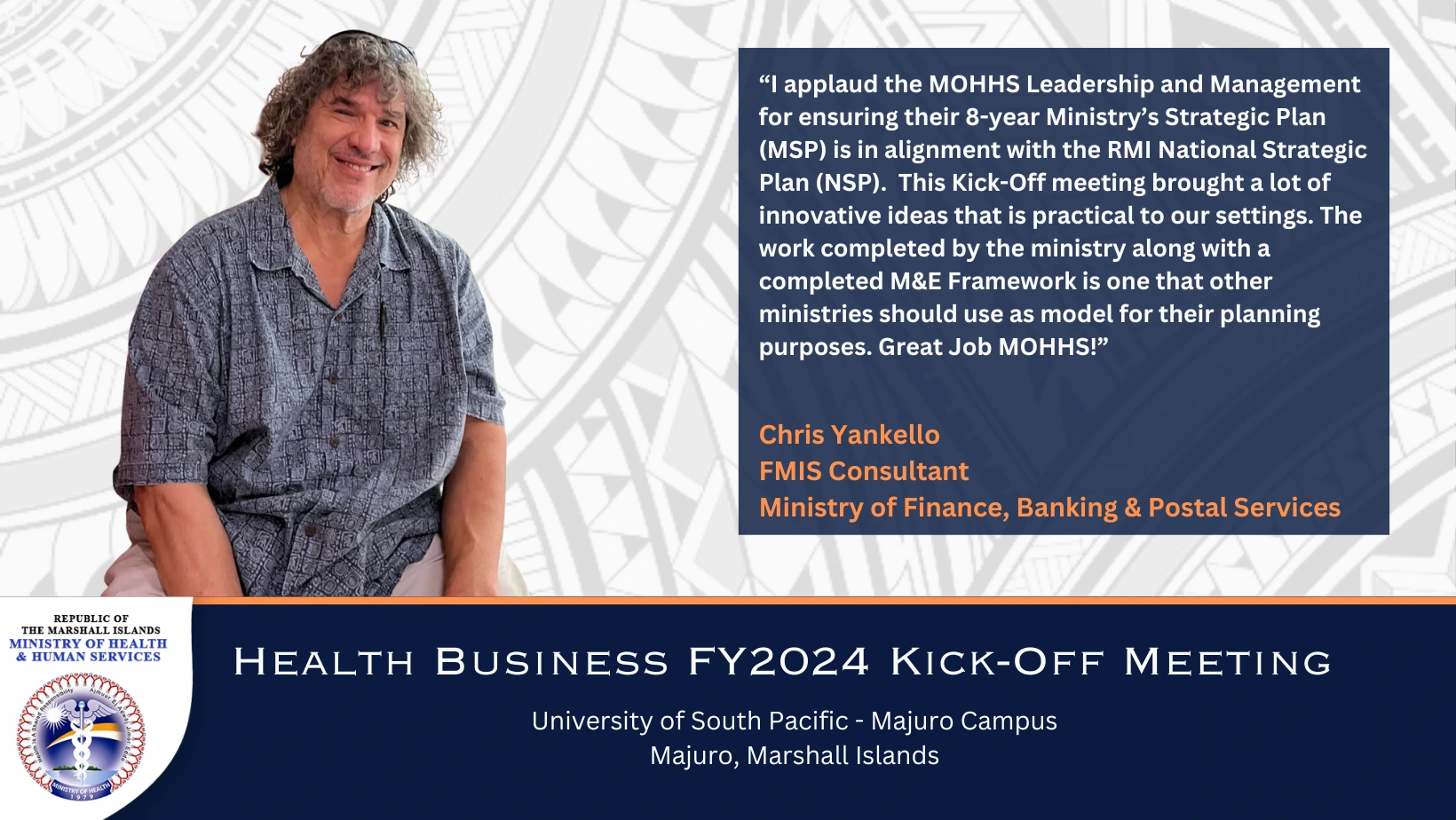 STAY IN THE KNOW

Explores the role of plant-based diets in preventing, arresting and potentially reversing non-communicable diseases.
Read More
237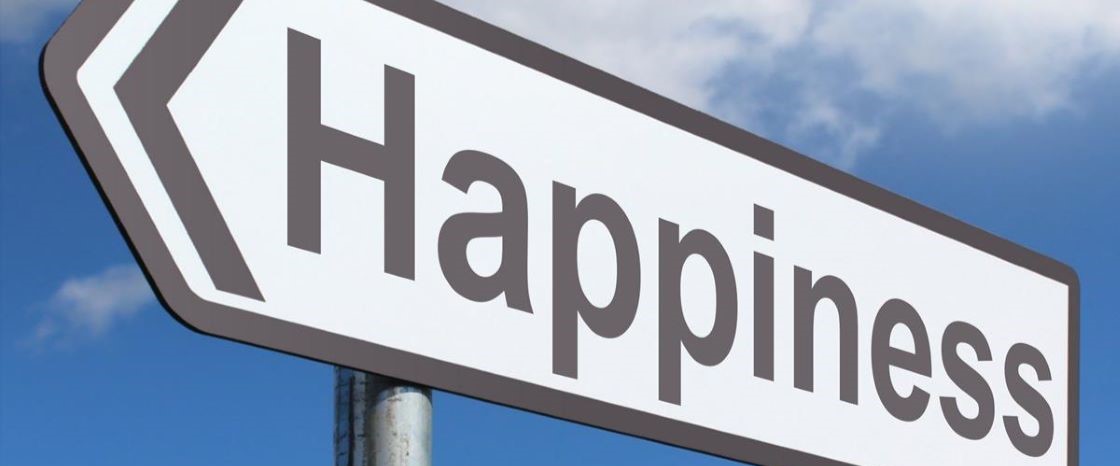 You will learn about the important connection between health and mood.
Read More
277

About a successful lifestyle intervention targeting type 2 diabetes in the Marshall Islands.
Read More
256